Top Tips to Develop a Robust Personal Reputation Management Strategy
Mark Knight is a Director at Four Broadgate the London PR agency, specialists in financial services public relations amongst many other services.

Personal reputation is an important metric which any professional must take into account. The irony in regards to this term is that in a very real way, such personal management will have a definite impact within the public eye. An excellent recent example can be seen in the way that tennis star Maria Sharapova tackled claims of illegal substance abuse. As opposed to waiting for the chips to fall where they may, she instead chose to address the issue in a proactive manner. This served as a form of damage control and in turn, many analysts feel that she handled the situation quite well. What are some of the methods to develop a similarly refined personal reputation management strategy?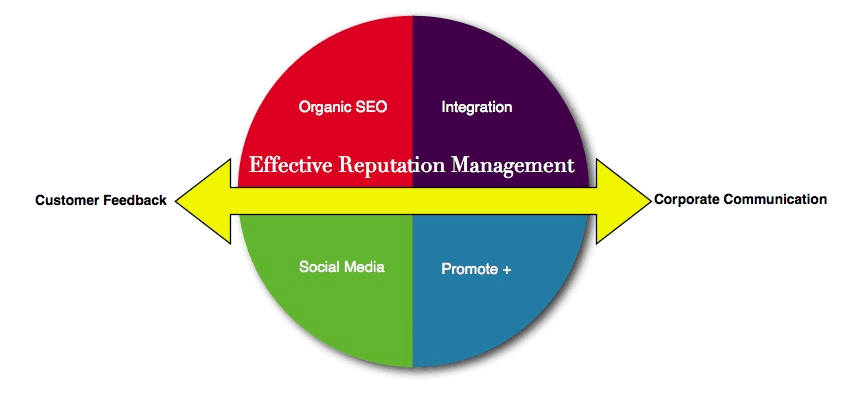 Power Perceived is Power Achieved

As seen in the example mentioned above, one of the core tenets of any personal reputation management strategy is the perception of strength and confidence. This will exude a sense of honesty and reliability; two key qualities which any successful professional should possess. Such an approach should always embrace tackling any minor negative issues before they become major "question marks" in terms of your reputation. This is just as true for an individual as it is for a multinational conglomerate.

Embracing the Power of Social Media

Those who shy away from the public arouse the suspicion of others. Although this is likely to be unfounded, the truth of the matter is that unanswered questions can often lead to speculation. The best way to mitigate and counteract such a potentiality is to learn to embrace the advantages that social media provides. Not only does this include addressing questions as they are encountered, but it is advisable to make use of popular platforms such as Facebook, Twitter and LinkedIn. Their impact can make a very real difference in terms of overall reputation and revenue generation.

Keeping Your Cool When Things Get Hot

Things can and will go wrong from time to time. This is an immutable fact of life. The key here is to be able to address any unexpected circumstances with a cool head and a planned response. Some examples of such an instance could include a bad piece of press, a failed product or even an association with others who have recently been discovered to have business-related "skeletons" in their closets. There is indeed a bit of psychology involved here, for a well-measured response will instil confidence in the general audience. This can help to dispel any doubts or misgivings. Avoiding such knee-jerk reactions is critical when one's reputation is at risk. It is amazing how quickly stakeholders may back out of a project at the first sign of trouble.

Personal reputation management should be viewed as an ever-evolving field. In simpler terms, what functioned very well yesterday could be outdated or irrelevant today. Taking such a malleable approach can help to ensure that you will put your best foot forward when it is required the most.
campaigns | strategies | analysis | advice | expertise |
Perhaps the best way forward is to call 020 8405 6418, take advantage of my free hour's consultation to evaluate your site and to discuss improvements. You be the judge on whether or not I can help.